"Landscape design with nature in mind."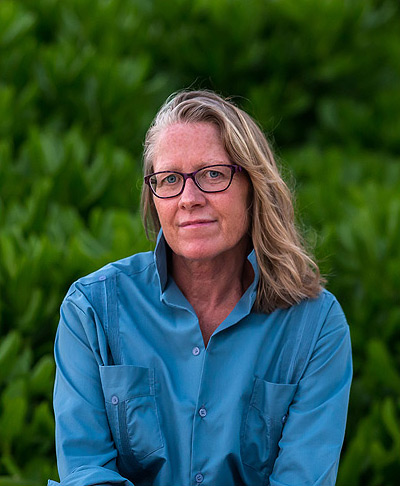 Daune's natural style is reflected in her work, which spans over 30 years in coastal New England. Her inspiration comes from a life spent outdoors, observing nature and all it has to offer. With designs that keep nature in mind, Daune has cultivated a sense of place from the ground up.
Her signature style is one that crafts outdoor spaces that are both livable and sustainable. Starting with a comprehensive plan and a site specific plant list, Daune blends, weaves and integrates native plants into her landscapes while catering to individual client needs. Her goal is to bring them closer to nature, without sacrificing beauty and aesthetics. Her mixed tree, shrub, and perennial borders feature a diverse plant list that attracts birds, butterflies, and native pollinators.
When challenged with existing site restrictions along shorelines and exposed coastal settings, Daune sees an opportunity to be creative and work in ecologically responsible ways. Her hands-on experience and horticultural knowledge are invaluable within a broad range of conditions.
Daune guides her clients towards a more sustainable landscape that suits and respects the location, while also keeping it personal and unique. She encourages a flow from the house outward, becoming less manicured as it reaches the property boundaries. By building healthy habitat every landscape has the potential to contribute to the local ecology.
Services
Daune's strong horticulture knowledge is the keystone to her practice.
Residential design and consultation, including comprehensive site plans with strong structural integrity and biodiverse planting schemes.
Onsite supervision and coordination with architects, builders, and landscape professionals.
Coastal and seaside designs specializing in woody and herbaceous materials that are well-suited to exposed New England sites.
Mixed borders with seasonal color and texture that are pleasing to the eye and attract birds, butterflies, and native pollinators.
Wildlife habitat hedges and screen plantings along walls and boundaries, which provide year round interest as well as food and cover for birds and wildlife, which reclaims biodiversity in backyards.
Ornamental and edible herb and vegetable gardens.
Daune is available for speaking engagements relating to natural habitat design and associated topics.